Kenya Airways makes historic nonstop US flight
The new flights will run daily from Kenya to John F. Kennedy International Airport, and the national carrier hopes they will help drive a rebound in profit.
"This is an exciting moment for us," Kenya Airways Group Managing Director and Chief Executive Sebastian Mikosz said in a statement. "It fits within our strategy to attract corporate and high-end tourism traffic from the world to Kenya and Africa."
Kenya earned $1.2 billion in 2017 from tourism, more than a 20% increase from $989 million the previous year, and the US is one of the country's biggest tourism markets.
Travel from the United States grew by 17% and totaled 114,507 arrivals, according to figures released by Kenya's Tourism Ministry.
"With infrastructure spending set to slow from past highs as Kenya embarks on fiscal consolidation, and with private-sector credit still weak, Kenya is in need of additional growth drivers," said Razia Khan, chief economist for Africa and the Middle East for Standard Chartered Bank.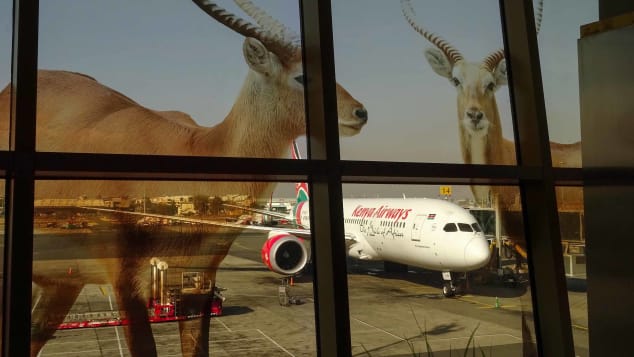 Direct flights to the US will provide a substantial boost to tourism, which has been growing strongly, providing a potential offset to other growth headwinds."
Kenya Airways, which is partly state-owned, estimates the New York route will boost revenue by 10% in 2019. Bookings already grew by 1,974 last week, the airline said.
Last year, the Kenyan government increased its stake in the company to 48.9% from 29.8% in a bid to cover losses.
The new route aims to keep the national carrier competitive against a number of African airlines that already provide direct flights to the US from the continent including Egypt Air and South African Airways.
The move is part of wider expansion plans by African airlines. Ethiopian Airlines launched new routes from Addis Ababa to Jakarta, Indonesia, Geneva, Switzerland, and Chicago this year, while Air Tanzania also announced new direct flights to Uganda and Burundi.
In 2017, African airlines reported 7.5% growth in passenger traffic according to the International Civil Aviation Organization.